CCTV Password
How to reset ZOSI NVR's password
Reset the NVR's Password
This method applies for the following models of NVR:
ZR04JB;  ZR08KB;  ZR08QB;
1. When you log in, you will see this screen: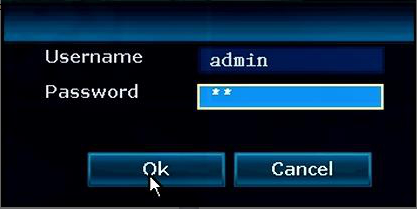 2. Enter any incorrect password to get this prompt: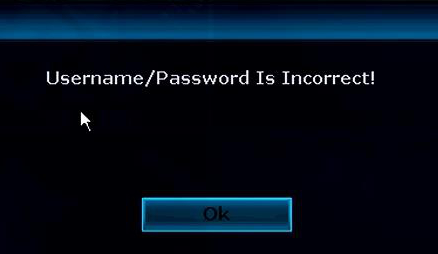 3. Position the cursor in the blank space between the error and the OK button as in the image above. You now need to click each mouse button alternating beginning with a right click. (right, left, right, etc...) On the 6th left click, you should see this prompt appear: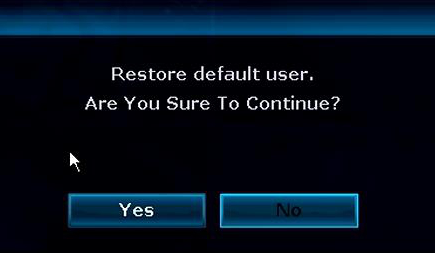 4. Select "Yes" and you will be taken to the screen where you can change the password. When you enter the screen in this way, you can leave the "old password" field blank and simply set and confirm the new password.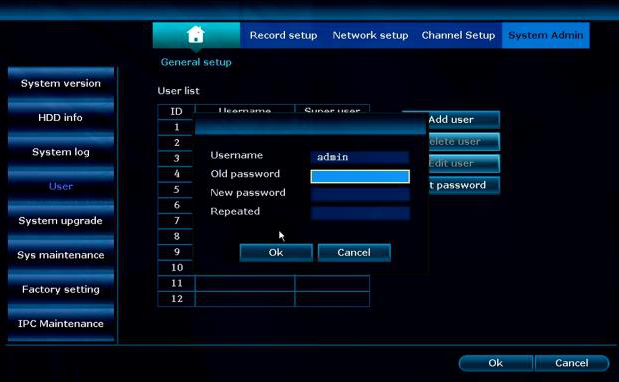 Tips:  1. The username must be "admin", or else the password won't be retrieved.
           2. If you want to make new password, please leave it blank in column of "Old password".
           3. Delete the old password after reset the new one.
           4. If you have set a new password for NVR, remember that NVR password cannot
               exceed 10 characters, or the NVR will not save it correctly.
If this way doesn't help you to reset the NVR's password, please tell us the date and time
at the bottom left of the monitor screen, or you can send the screenshot to us via email.

After we confirm it, we will send you a temporary password.
Subscribe Us on YouTube:https://www.youtube.com/channel/UCxAhv5XWrbpjvdfVBVEHCMA?sub_confirmation=1